Let's Start Things Off With Some Pizzaz!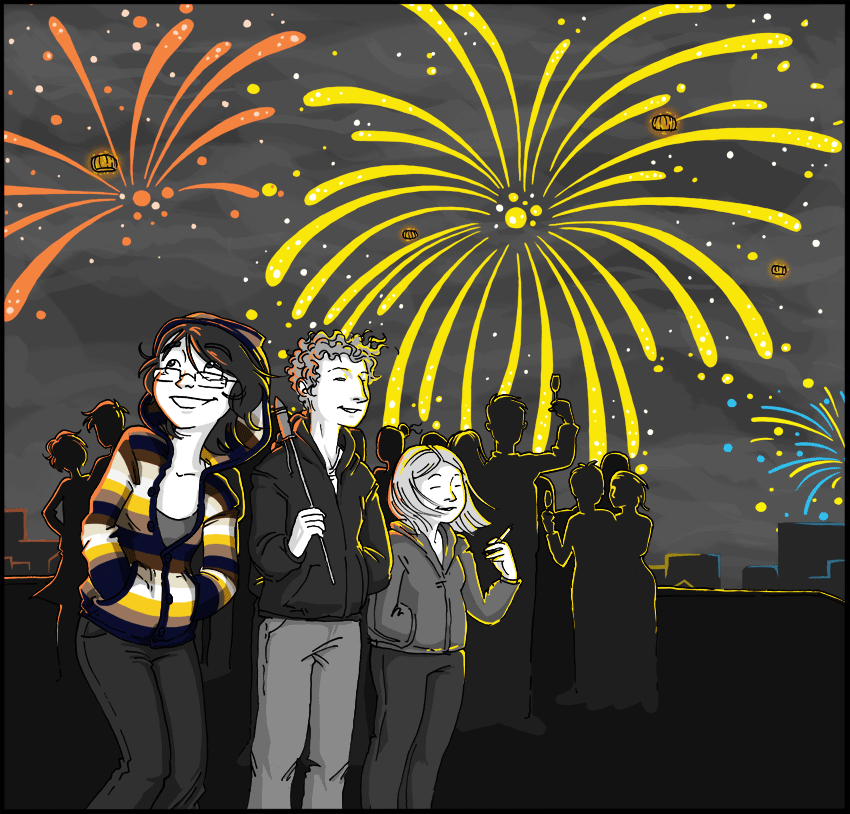 Please Welcome 'Dorktoes' To The Stage!
Ladies and gentlelmen, boys and girls. I present the PERFECT counter culture 'zine flavored journal comic.When you're down, this is the comic you want to curl up with. When you're feeling low, when you think you're out of place, this comic will curl up with you and make your oddities feel cherished.When you're on top of the world, this comic will make you grin. It's called
Dorktoes
, it's the creation of Hanne DeWatcher, and it is wonderful.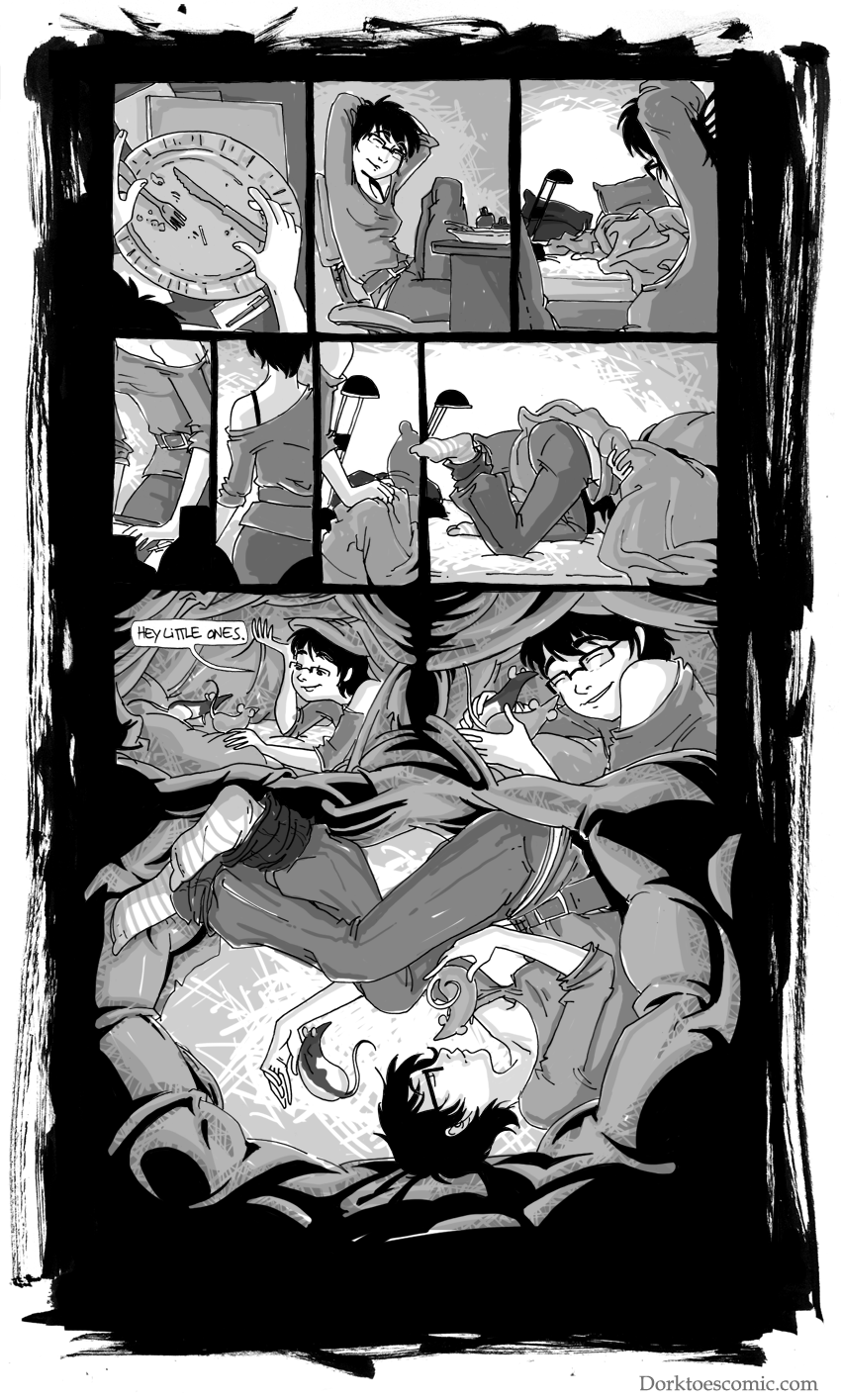 Dorktoes is 'Rose is Rose' for the proud freaks and geeks out there. Dorktoes is the journal comic you desperately want more pages of (and trust me, that is a very short list) It's wry, snarky, sharp in calling bullshit on life. It's sweet. It's unrepentant. It's railing at lifes' injustices. It's geeky. It's adventurous. It's intimate. It's all these things, and most of all, it is affirming of a life lived your way, and lived well.
The Rating
'Rent' without the over-the-top angst. A beautiful work about making real life beautiful.
The Raves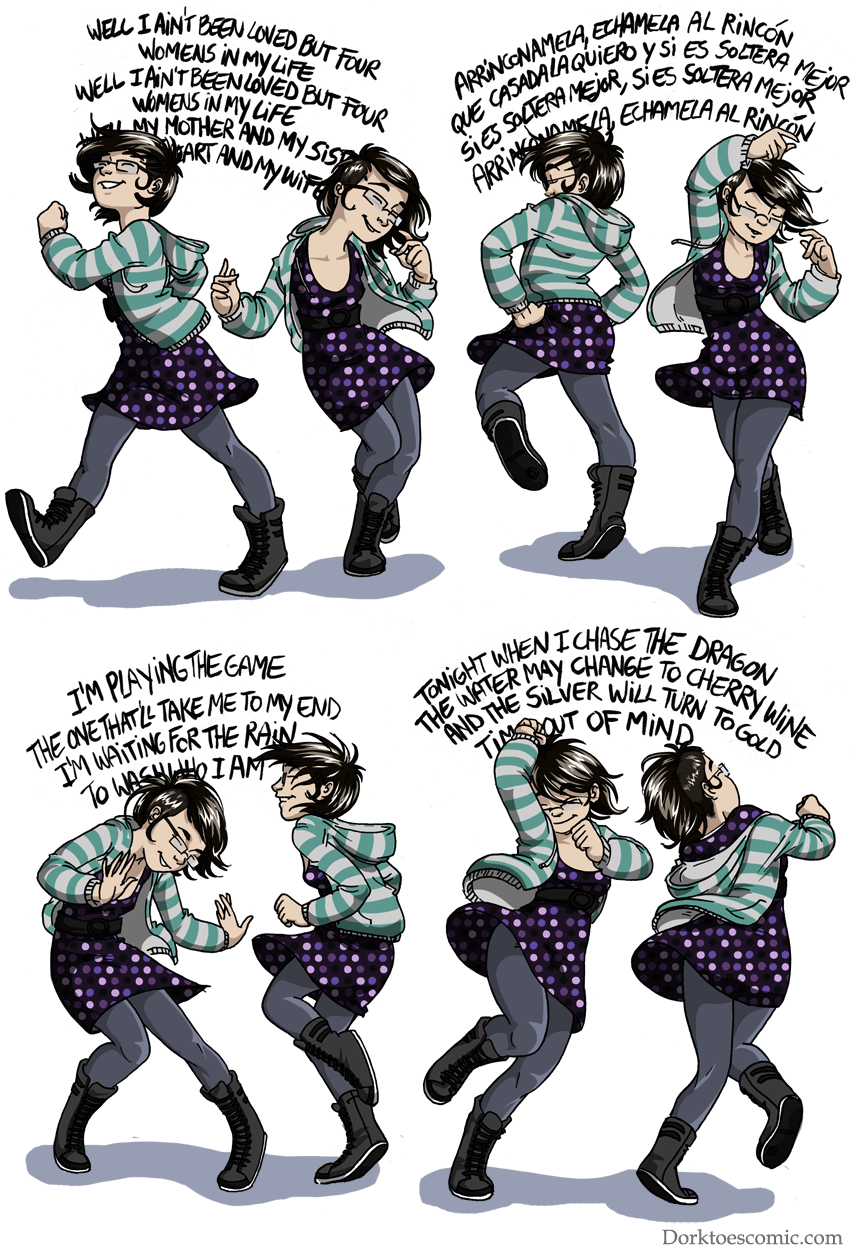 Let me say it like this: 'Dorktoes' is the comic you get up and read on Tuesday mornings to get your week off to a good start, and it's the one you binge on after a rotten day to cheer you up. Its charm is in its ability to make evocative and sometimes heart wrenchingly sweet or painful the little things in our lives: snuggling with our pets, the eccentricities of our loved ones, that day when you couldn't find your keys. You share with Hanne the emotional highs, lows, and bewilderments of life. I've been reading Dorktoes for five years now, and it never ceases to make me grin, though the quality of the grin is different every time: wistful commiseration, glee, and gleeful evil have all been evoked by DeWatcher's ability to capture and explore a moment.
The art style is loose, beautifully done and playfully experimental, letting you feel simultaneously that you're sharing doodles with a buddy and looking into the sketchbook of an artist. Color is employed at the whim of the artist, usually to emphasize a point but occasionally, I imagine. just because DeWatcher feels like it. There's a sense of whimsey in the artwork that you can't help but grin at, even when the creator is writing about the death of a pet and your heart is turning inside out. For comic creators and creative types, there's a special joy in DeWatcher's reflections on being a creative and trying to explain it to other human beings.

The comic touches on all facets in life with an affirming honesty that I'd like to see more of. Dorktoes tells you that yes, some things will suck. Some things will make you scream. And you will scream, and cry, and sometimes feel like shit. And then you'll get up. At its heart, this affirmative honesty is what makes 'Dorktoes' such a jewel.
The Razzes
The very nature of this comic is to be a journal, so the usual complaints of changes in art style and quality level don't really apply here. If it's a sketch day, you get a sketch. If it's a fine art day, you get fine art. If that bothers you as a reader you may have trouble getting into Dorktoes, and the piece may lose readers because of it. But I don't mind.
Every once in a while, the strips can get a little too odd to follow, but hey, so does life.
The Revue
You need ice cream, a snuggly blanket, geeky pajamas, a pet and this comic. After that, nothing will seem so bad.